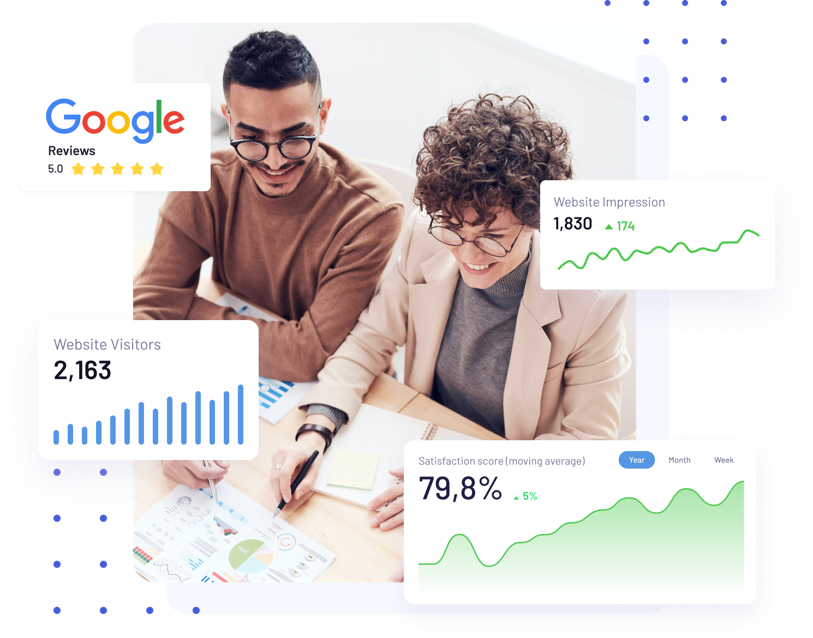 We want to help you grow your business online.
We're a little bit different to most other marketing agencies. We don't tell you what you want to hear, we tell you what you need to hear (good or bad) to get the results you want.
We're fully transparent with how we work and give you full access to all results.
We help businesses to grow online
Nowadays, having an online presence is is needed to grow your business. There's no other way around it. Everyone looks online before booking or buying something. We help you grow your online presence expertly, without breaking the bank.
We get you found on search engines
The first place people will look for a service like yours will be on a search engine. So it makes sense to rank at the top then, right?
If you're not optimising your Google My Business Profile, you could be losing out on valuable conversions.
We market your business expertly
You're the pros at what you do.
Let us help you show this off to your customers. We can leverage social proof, reviews, customer feedback and other assets to help you show your customers you're the best in your area.
We strive to get you results.
When your customers need your services, you need to be in front of them. That's the key to inbound selling, which saves you time and money in the long term.
We love seeing results like this, and setting up realistic, scalable campaigns for your business that won't cost you an arm and a leg. We won't tell you what you want to hear either, we'll tell you what you need to hear to build your business effectively.
Ask us about growing your business, and get found.
Start your free 60-day trial!
By clicking above button I agree to your site's Terms of Use and Privacy Policy and consent to receiving SMS messages and emails.